Mood-enhancing aromatherapy
Stay Well's innovative aromatherapy system delivers a range of all natural scents through the diffusion of Ascents Gels. These all-natural gels contain blends of high quality essential oils and botanical essences. The innovative gel pods utilize a proprietary dry diffusion technology, eliminating spillage associated with liquid oil aromatherapy device.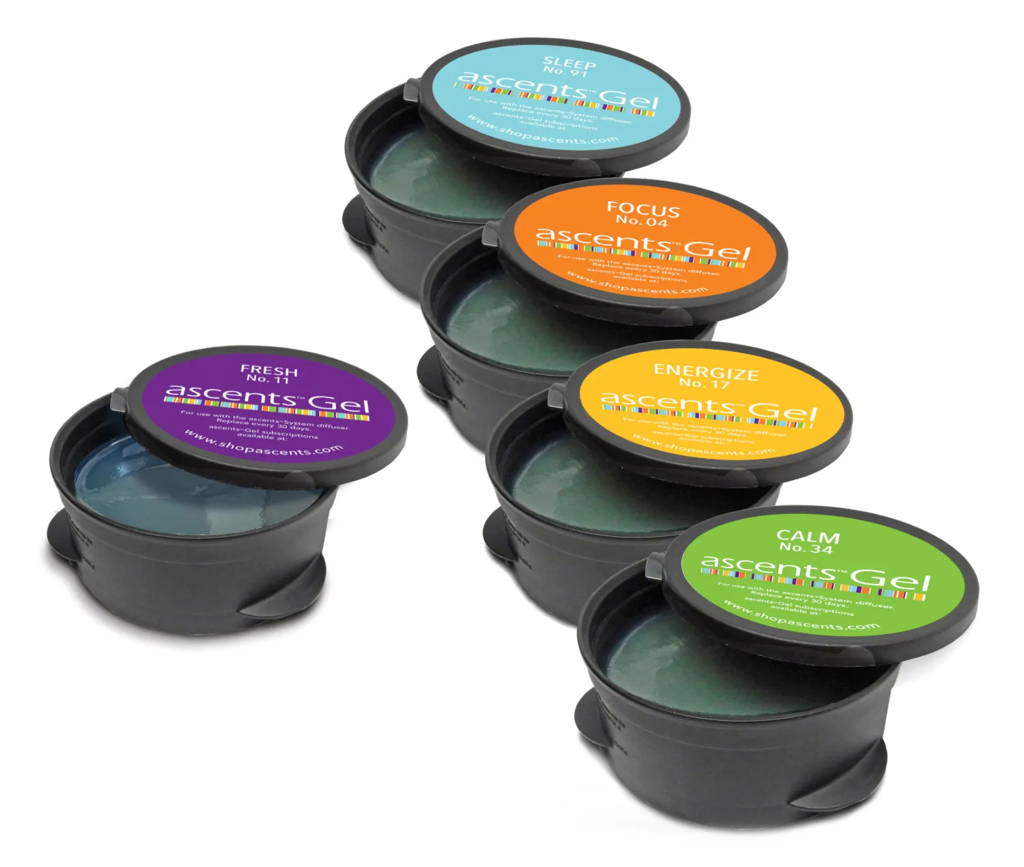 Stay Well's Ascents Gels are available in five blends. The gel pods are re-sealable, last up to 750 hours of operation, and are easily swappable to fit your mood.
1. CALM No. 34: Features essential oils of orange, juniper, berry, patchouli and ylang ylang
2. SLEEP No. 91: Features essential oils of lavender, marjoram, tangerine and ylang ylang
3. FOCUS No. 4: Features essential oils of peppermint, rosemary, frankincense and bergamot
4. ENERGIZE No. 17: Features essential oils of lemon, orange, lavender and peppermint
5. FRESH No. 11: Features essential oils of ylang ylang, orange, grapefruit and lime.
External Dimensions: 7.9" x 7.9" x 5.4"
Weight: 1.93 lbs
1 Year Warranty
Ascents Diffuser
Ascents Gel
Owners Manual