Clinical research performed by independent science facilities shows the natural effects of artificial dawn simulation improve the overall experience of waking up. The light gradually increases over the course of 30 minutes, filling the room with bright yellow light that stimulates the body. Natural sounds slowly increase in volume to complete the wake up experience.
Adjustable for all sensitivities
Since sensitivity to light differs from person to person, this dawn simulator was developed to come equipped with ten different brightness settings. Generally, greater light intensities allow people to become fully awake in less time. All settings can be personalized and the light intensity can be increased up to 200 lux. Additionally, four display brightness levels can be selected from high, medium, low, and very low.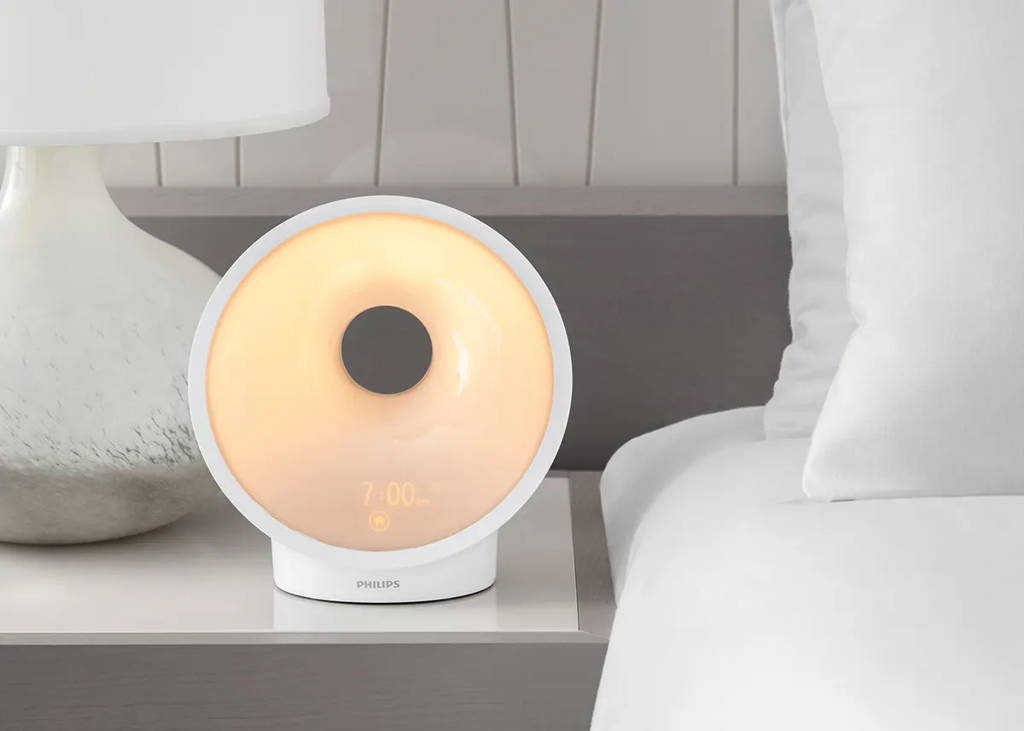 Sunrise & Sunset Simulation
7 Wake Up Sounds
3 Relaxation Sounds
Midnight Lamp
FM Radio
Phone Charging Capability
Power Back-Up
Speaker
Auto Dimming Display
Smart Snooze
Weight: 3.36 Pounds
Dimensions: 8.6" H x 8.85" W x 4.7" D
1 Philips Wake-Up Light HF3650/60