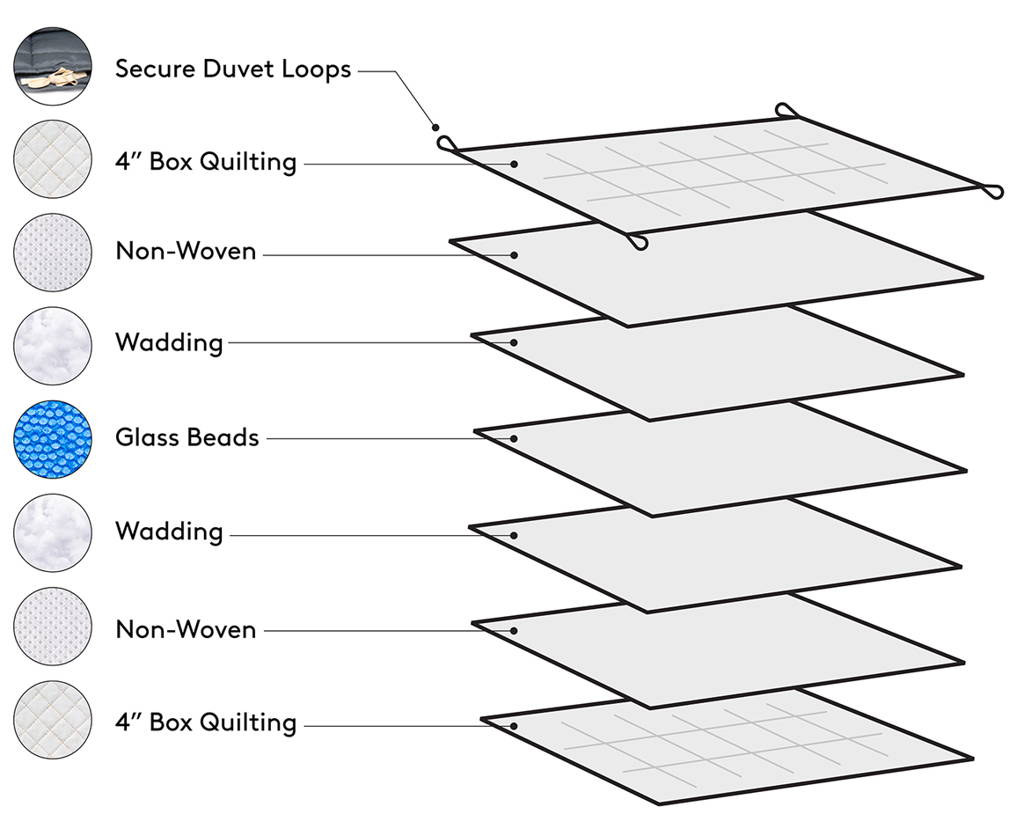 The science behind weighted blankets
The Stay Well Weighted Blanket harnesses the science of Deep Touch Pressure (DTP), simulating a cozy hug sensation to help relieve anxiety and promote tranquility. DTP delivers sensations similar to those that result from a massage or a firm hug, which have been shown to affect some of our key hormone levels.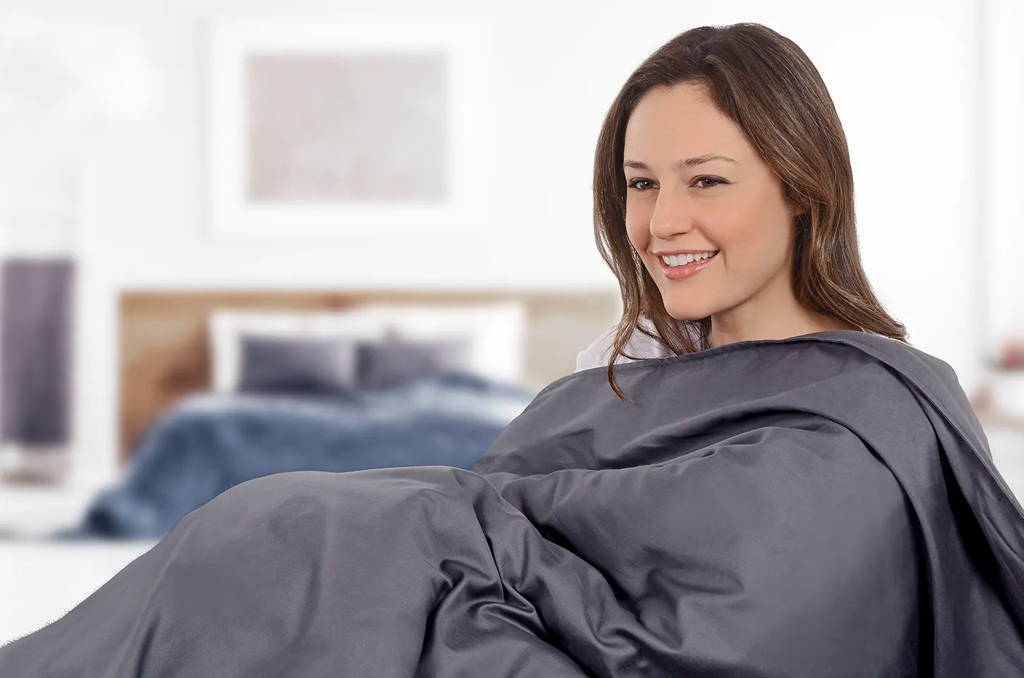 The Stay Well Weighted Blanket is designed to fit snugly around your body. Keep your face and neck uncovered while using the blanket.
This product should not be given to children under the age of three.
Weight: 19.4 Pounds
Size: 48" H x 74" W
Color: Gray
Material: 100% Cotton Blanket Cover, 100% Cotton Weighted Blanket Exterior, Glass Bead and Polyester Fiber Filling
1 Blanket Cover
1 Weighted Blanket
Blanket Cover: Machine Washable / Tumble Dry
Weighted Blanket: Dry Clean Only